We would like to invite any men who are aged 18 & 45
to come along and join us for a drink or two and discover for your self what Round Table is about.
Call: 07738 547093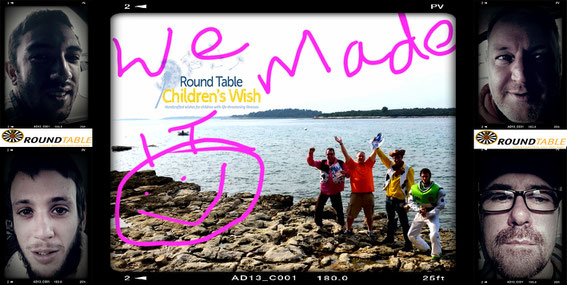 Four members of New Milton Round Table have just got back from an epic drive from St Austell in Cornwall to Pula in Croatia and back again. A round trip of approx 3000 miles and they done for Round Table Children's Wish. 
If you would like to donate to this cause, please use the donate button below and make the reference "Pula" 
Many thanks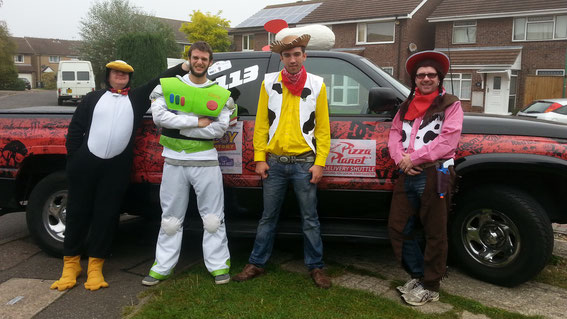 4 Members of New Milton Round Table are going to abseil down Spinnaker Tower!
We are doing this in aid of local charities so please donate to help people in our local community :)
We will post pictures up once we have completed this tall challange.
you will always find us on the 2nd Tuesday of the month from 7.30pm at

Milton Barns, Gore Road, New Milton, Hampshire, BH25 6SJ
Mudeford Raft Race supporting the RNLI
Round Table is made up of a group of like minded men aged between 18-45. We meet up for social evenings have a drink or two at the local pub, We plan social events for us our families and our local comunity.
Where possible we raise money for local causes and have as much fun as possible along the way.
Round Table is a world wide organisation and through the years has grown in strength. Round Table has its national charity called Children's Wish who provide help to terminally ill children and their families.
Above all New Milton Round Table we belive in friendship and our members become our extended family, this is a social group and socilising is what we do best.
If your interested in finding out more about us why not come along and join us for a pint. 
Round Table started in 1927 and has been bringing together fun, friendship and fund-raising ever since.
New Milton Round Table was founded in 1937 and has run continuously since then.
The pictures above are at Winchester Castle home of the Round Table roundel
In Great Britain and Ireland today there are now some 14,000 members aged between 18 and 45 in around 1000 clubs. 
We organise as many social events as we can cope with throughout the year. Some of these may be "MEN only" nights, but we also run many social events to include our families.
As mentioned we also organise a number of charity events throughout the year including:
Santa - In the days leading up to Christmas each evening we take Santa around the area in his sleigh, visiting as many children as possible. then funny enough seem to end up in the pub for a well deserved drink
51st year of Fireworks - On 8th November 2014 we are having our fireworks display for New Milton at Fawcetts Field, Christchurch Road, New Milton, Hampshire. 

 

This being our 51st year of running the biggest, the best and most popular display in the area. This year we are planning to do something special and not to mention host one of the largest Fire work displays in the New forest.

 

Come along and join the fun .......

check out www.newmiltonfireworks.co.uk

New Milton Round Table members are taking on the challenge of a lifetime!
4 of our members have decided to take the hard option on a cycle to Paris.
Instead of taking the easier road route from New Milton town centre to the French capital, they have decided to take the grueling off road journey. This encompasses the beautiful New Forest and South Downs Way. The ride will take place on the 13th until 17th June and the guys will cycle almost 300 miles.
The 4 mad guys are doing this in association with The Honeypot children's charity to help buy bicycles and helmets for local children who help care for long term sick and disabled parents. If you would like to donate we will be collecting on the morning of the ride in New Milton Town Centre near Costa Coffee on 13th June at around 8:00am. Alternatively you can pop into GD Print in Wick Drive or Forest Care on Station Road to make your donation. You can also follow us at Facebook.com/NewMiltonToParis
Or please donate online with your card it's simple and easy to do, the link is here
Call or Text us on: 07738 547093